A LEGENDARY OUTBACK RACING EVENT
The Birdsville Races are held each year in September. Funds are raised in aid of the Royal Flying Doctor Service Of Australia. The population has swelled from about 100 to around 6,000 people for the two-day event. As Birdsville is very remote, many travellers come by air and hundreds of aircrafts fill the town's airstrip, often camping under their wings.
A Birdsville Air tour with Southern Airlines is the only way to get to the races this year. With your very own private aircraft you will experience the ultimate in comfort, convenience, and safety throughout your journey. Then enjoy all that Birdsville has to offer with Great entertainment and world class horse racing; right in the heart of the Australian Outback.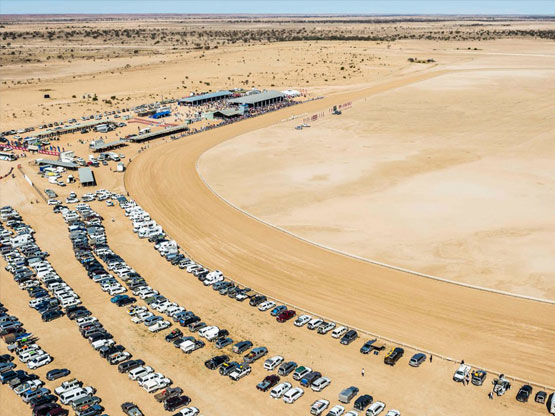 *Please Note: All pricing above is based on group sizes mentioned. Please contact us for more accurate pricing.